Inspector – Aulden Reid
Call or Text : 780-872-1268
Proudly serving the Midwest since 2005
THANK-YOU TO ALL MY PAST CLIENTS
FOR TWELVE GREAT YEARS

Always ask "WHAT WILL I RECEIVE FOR THE INSPECTION FEE?". Border Home Inspections will be honest and totally independent. We work for you and we pull no punches when it comes to telling you the whole story about your home. We take pride in having state of the art tools like thermal imaging and a sewer camera that can sometimes enable us to go beyond the visual inspection to make your inspection that much more thorough.

Contact us

, you will be glad you did!
WE LOVE WHAT WE DO AND YOU WILL TOO!
ALBERTA LICENCE # 3328938, INSPECTOR  # 332894,  WETT # 8570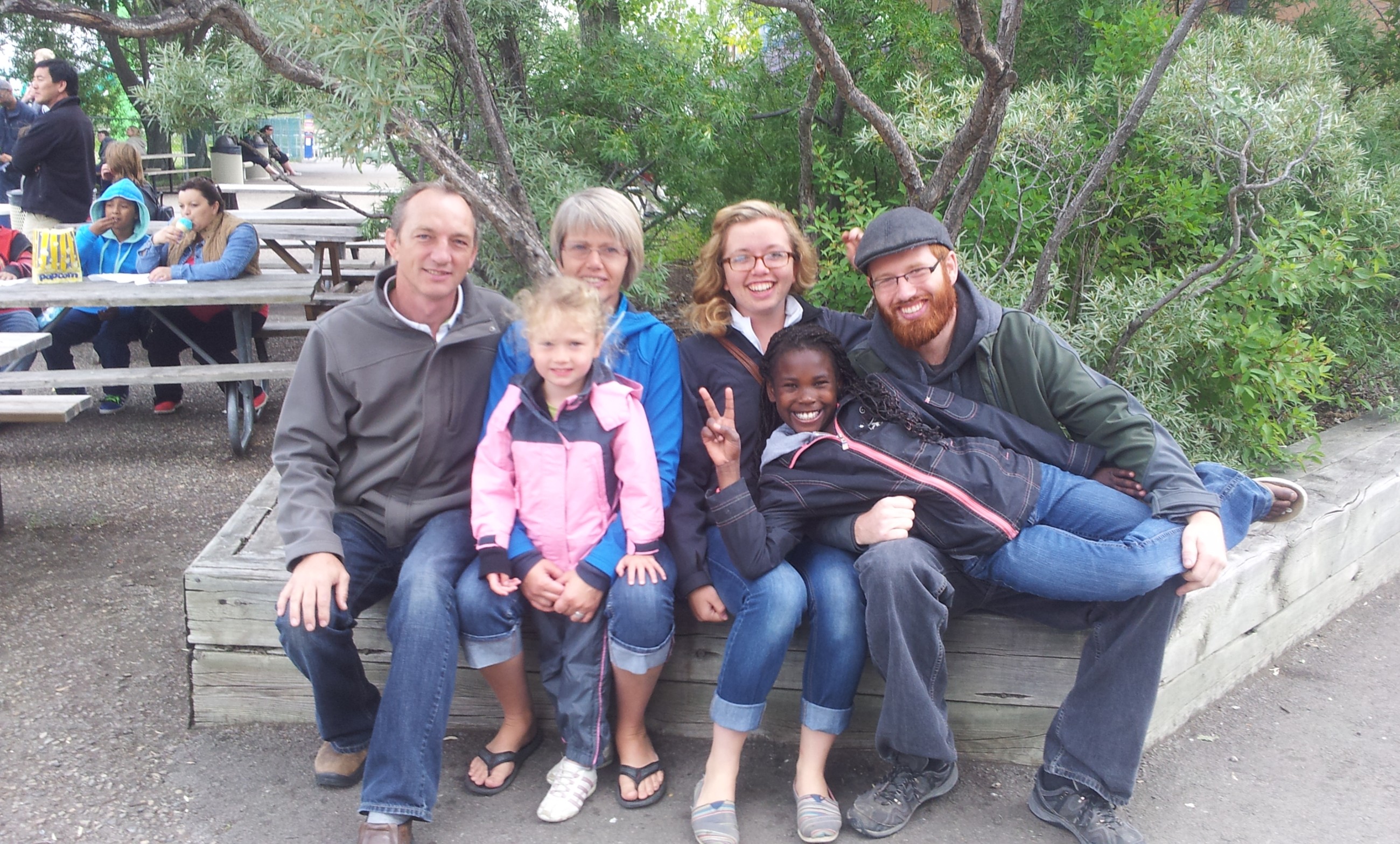 GIVING BACK: SINCE 2005 10% OF EVERY HOME INSPECTION has been donated to HAITI CHILDREN'S HOME in mirebalais Haiti where we adopted our third child in 2008. Its our way of saying thanks to the people of Haiti for such a beautiful gift. A further 10% is donated locally. Interested in fostering and adoption call us, our experiences may help you in the process.
"Thank you so so so much. This is the best investment I've made in years. I can budget in more for my cigarettes a year… Your fee just saved us potentially thousands of dollars".
Crystal H –  June  2016
Its been great being able to have Aulden as my consultant in the home buying phase.. Thankfully he helped me avoid a disaster buy buying the first property we looked at as some of the things we thought we could over look he revealed were actually more serious and expensive then we first thought.. Very thorough and honest. Also no sugar coating and gives scenarios when he feels there may be an issue and what to expect in the future.. Highly recommended!!! Thanks again for your great work and help on our purchase.
Freddy & Beverly Sears –  April 2015
"Thank you so much for such thorough inspections! We appreciate your time and expertise. Your report is always very detailed and we love that it includes pictures and videos to illustrate different items (good and of concern) that you're making us aware of. Thank you for always presenting your finding in an unbiased way, and for offering a maintenance summary as well as a list of potential concerns (very handy!!). We will continue to use Border Home Inspections in the future and of course recommend your services to all of our friends and family in the area! Thanks again, third time was a charm!
Brenda Cormac,  November 2012″                           
CLICK HERE FOR MORE CUSTOMER RATINGS or HERE FOR OLDER TESTIMONIALS
CALL US FOR ALL YOUR REAL ESTATE INSPECTION NEEDS 780-872-1268
A GOOD RULE OF THUMB FOR HIRING THE BEST INSPECTOR
BECOMING LLOYDMINSTERS' BEST INSPECTOR IN EDUCATION AND TRAINING IS OUR GOAL, HERE ARE A FEW OF OUR SPECIALIZED AREAS OF EXPERTISE:
   As a certified on-sight waste water design consultant I am able to look at your septic system and give you a better understanding of what the present septic system may be like for your family and if necessary what changes may be necessary for your family to have a safe and proper working waste management system. Trust me when I say a non working septic system is not a pleasant thing. As a design consultant I am certified to design a new septic system from scratch if necessary.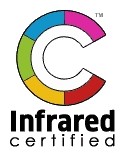 GOING BEYOND THE VISIBLE: Infrared Thermal Imaging is the cutting edge technology for inspectors. As a leader in the field Border Home inspections is proud to now offer Thermal Imaging as part of our Inspections. Please visit the following

Youtube video

to see what all the fuss is about. Together with the certified training and a state of the art thermal camera we are now better equipped to spot the hidden problems and heat loss areas of your home, another first in this area. Ask about our Energy surveys when you contact us.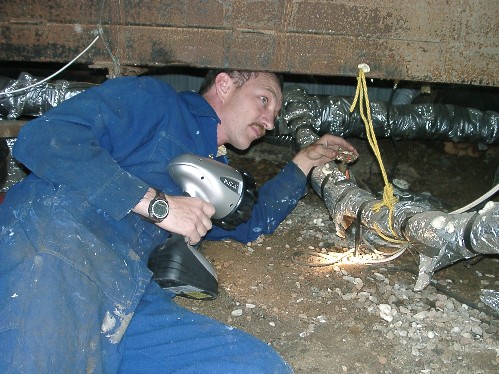 Don't be afraid to ask your inspector if  He or She will be entering the crawl space, walking on the roof, entering the attic or other difficult to inspect areas. Today's inspection trainers are actually discouraging the new inspectors from taking any risks which has led to incomplete inspections in my opinion. Inspectors need to access the dangers but they also need to make every effort to reach the areas of the home which often hide the most problematic issues.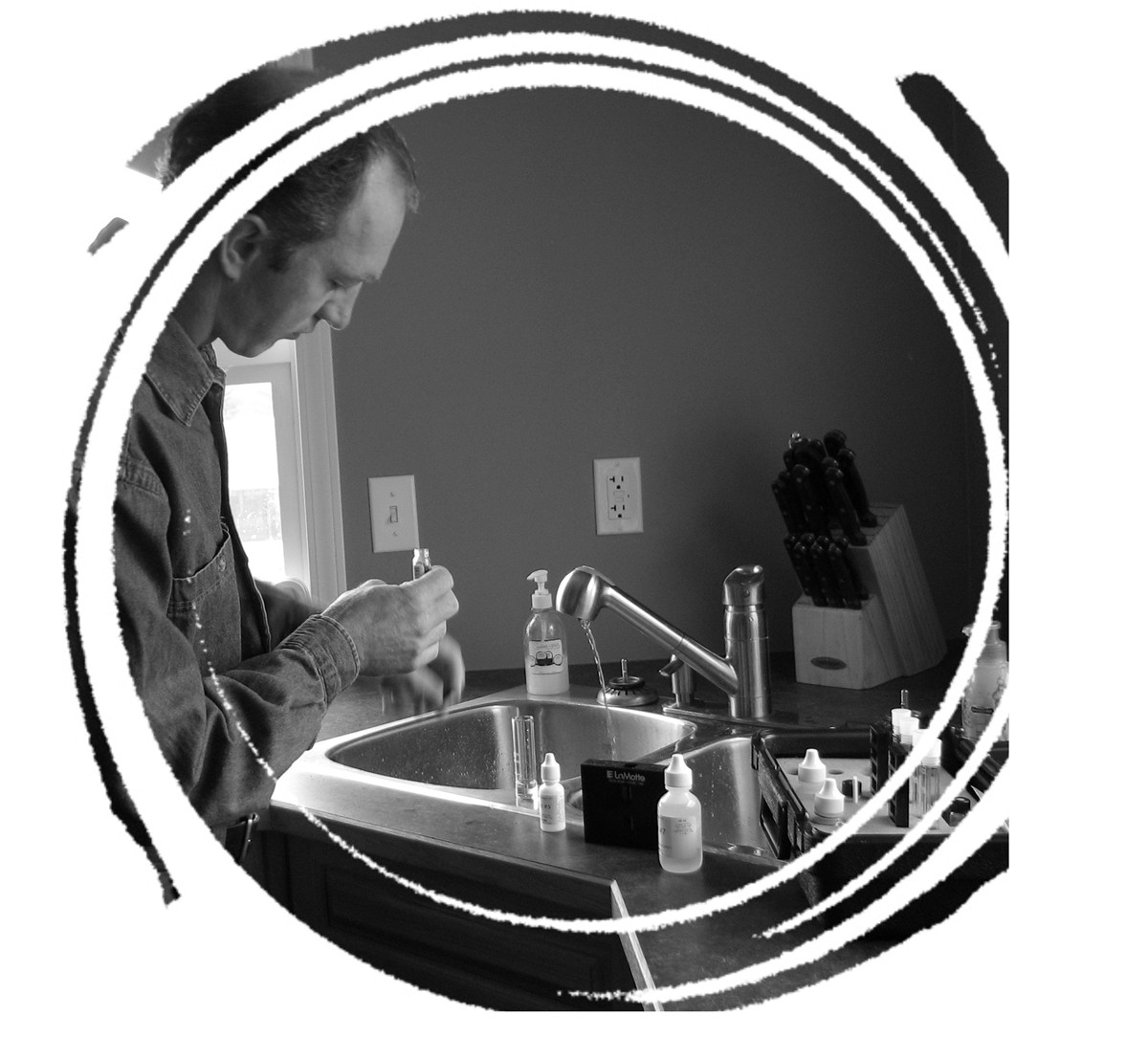 Do you have a softener or iron filter? Is it working? Our free water analysis will tell you if your water equipment is working. Futhermore Water sampling is available which allows your water to be tested for over 20 different components such as; total disolved solids, nitrates, sodium, iron, sulphates, coliform ect. A simple water test can determine your iron and PH levels as well as how hard the water is, truely valuable information. If you are expecting city quality water on an acreage you might also expect some added cost to install water treatment equipment to your farm or acreage as most water in this area will have some issue or another.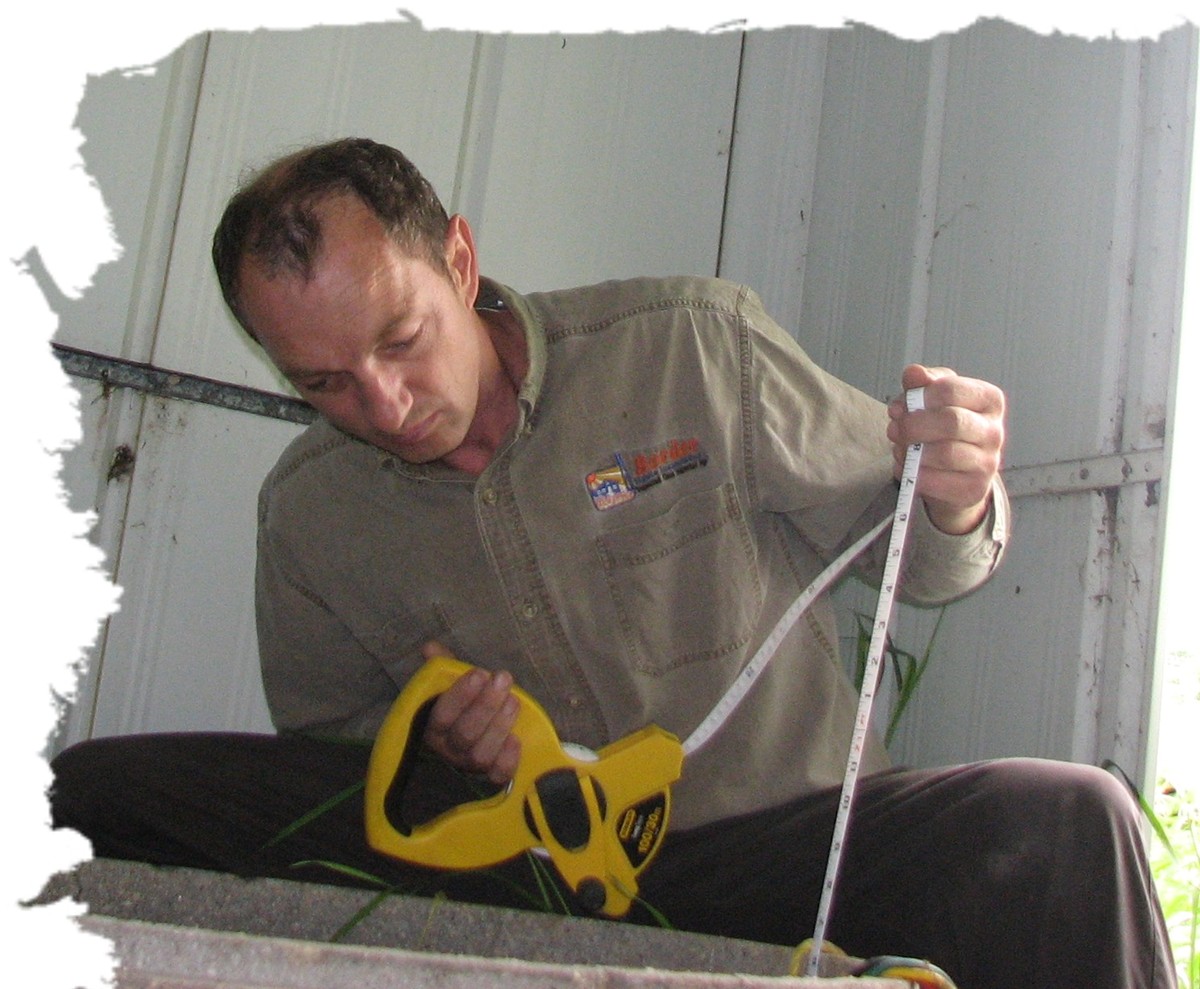 One of the most important parts of any farm or acreage is a good well, unfortunately the well is all too often the most neglected. Having had to haul water for five years due to a contaminated well I have vivid memories of the stress involved in that. There are several things a well owner must do to maintain an efficient and safe drinking water system. Having been trained in water well sampling and through my own life experiences I can tell you if problems are evident with your well. There are many factors that lead to well water contamination including surface and septic leaching into your well. Having your well inspected is not just prudent I feel it is essential to your health and safety. Every well should be sampled prior to purchasing the property, your families health could depend on it. If sampling indicates problems then further investigation must be made to determine the cause.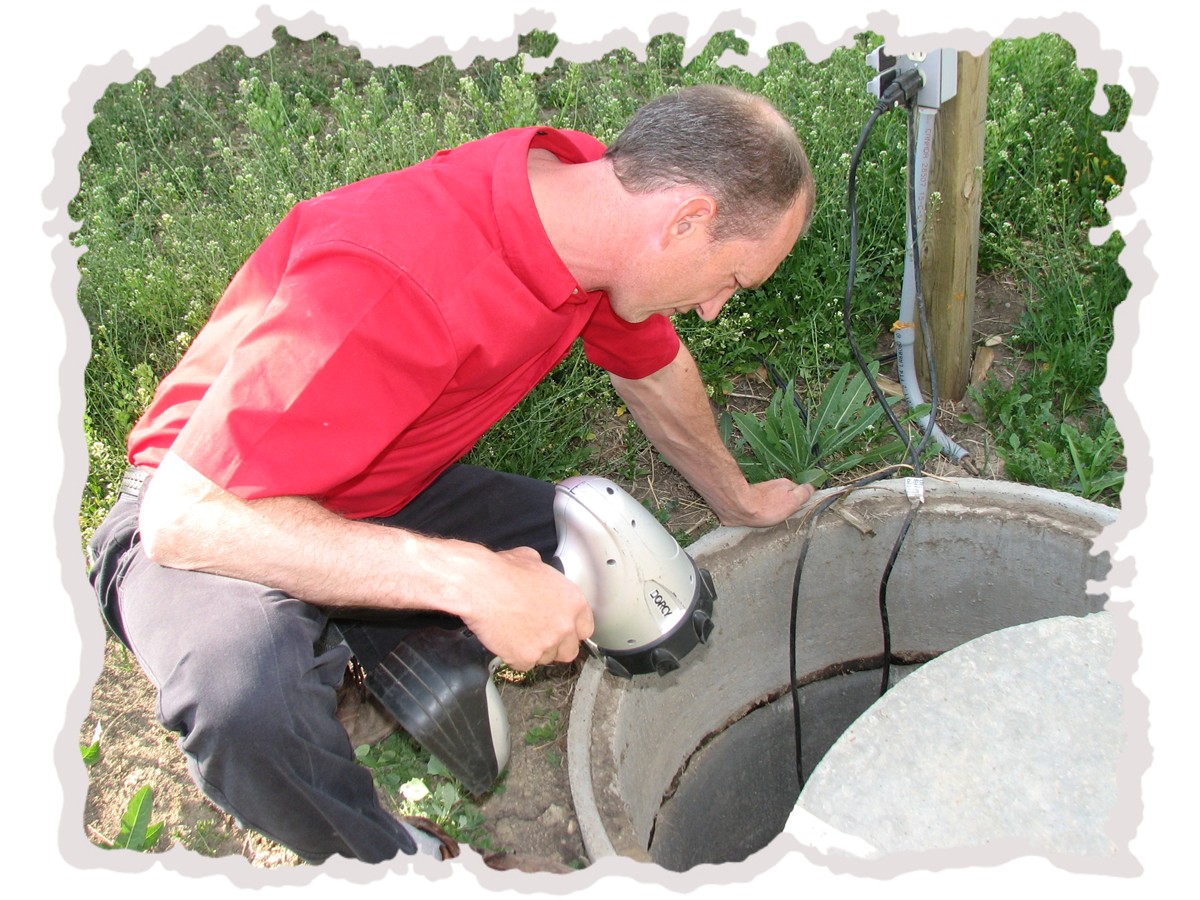 Is your septic system installed and working properly. Is it located in a safe area far enough away from the well and from areas where the field might become damaged by traffic. Is the system a pump out, bell and syphon, 45 gallon drum or some other home built system. It might sound unlikely but there are thousands of unsafe and improper septic systems around the countryside. Hire an experienced inspector to go over your system, looking for problem areas and design flaws that will cause problems in the future.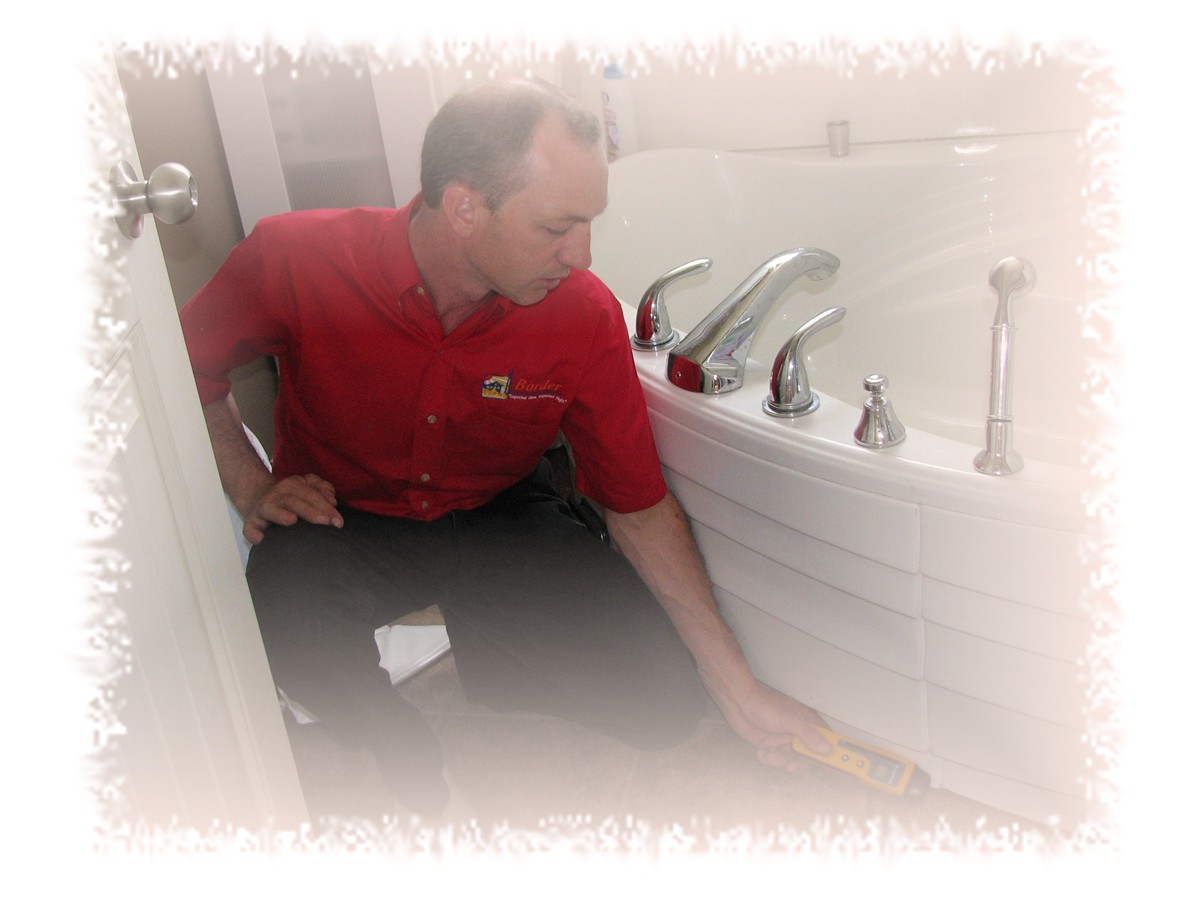 Any good inspector will tell you that moisture problems must be anticipated as much as viewed. By this I mean you must know where leaks are likely to occur and go looking for the leaks both with your eyes and wilth tools that will help to detect hidden leaks. Proper tools have always been part of a good inspection and in terms of leak detection your inspector must have a proper moisture meter capable of seeing the unseen. Many times I have saved people a lot of money by finding hidden leaks or potential leaks that if left unattended would have destroyed the entire area. Not to mention the mold potential.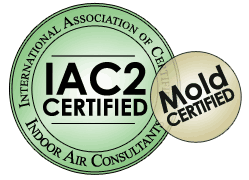 Mold is everywhere! It is estimated that 60% of homes have some mold contamination. It is also estimated that the average homeowner spends 90% of their time indoors. It soon becomes obvious that mold and people don't mix well. The problem with mold is that it is difficult to say at what level it becomes toxic to people. Some people can live in a moldy home for years and have little or no effect on them. A new owner might move in and become sick instantly. Often I get stuffed up during an 2 – 3 hour inspection, imagine what the new owner might encounter.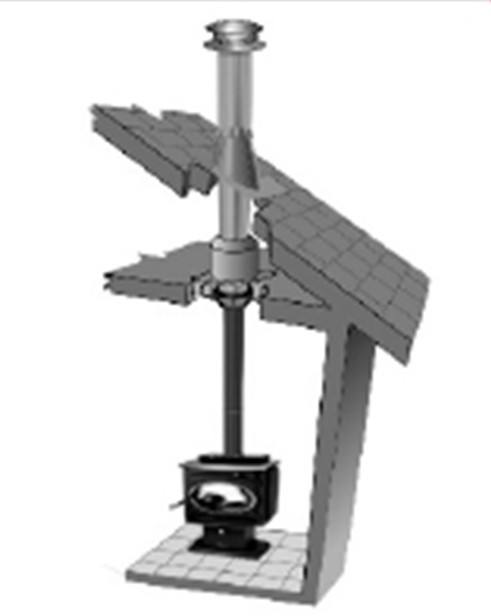 WETT is an acrunum for Wood Energy Technology Transfer. Wett is the body in Canada which regulates and sets the standards for wood burning appliances. I have installed well over 300 wood stoves and gas fireplaces and hold a WETT TECHNICIAN CERTIFICATION, other local inspectors are not as qualified and cannot preform a level two or three inspection. I feel confident in my ability to both inspect and install these units safely. If you need a highly qualified WETT inspector give me a call.
Errors and Omissions and general liability insurance coverage